Hello, and Happy Thanksgiving!!! How is going for ya? Are you stuffed and ready to hit up all the Black Friday sales?
So I just wanted to share a few photos from today's Thanksgiving Parade in downtown Houston. This is our first time attending, and you will notice that from the pictures I will be sharing with you. Initially our "plan" was to wake up really early like 6 am, get the kids and ourselves ready, eat breakfast, lawn chairs and head off towards downtown to try and snatch the front row to see all the entertainers and floats up-close.
Unfortunately I had a major headache all night long and when my alarm went off I really didn't even want to go, but the kids were excited when they knew we'd be going, I didn't want to take that fun from them. Since we live less than half an hour away I thought sleeping a bit longer wouldn't hurt, besides who will get there extra extra early when the parade doesn't start until 9am… well quite a FEW!
After walking a few blocks and just realizing, along with many other "newbies" that it's just going to be packed everywhere, we decided to just stay where we were and enjoy what we could see… or hear since we're not giants, lol!
A few months ago I gave Naty my old camera and she loves taking pictures, so since I can't carry her on my shoulders and take pictures at the same time I told her to take pictures of her favorite floats since she would have a better viewing. And here are the pictures that she took, I think she's pretty good for a five year old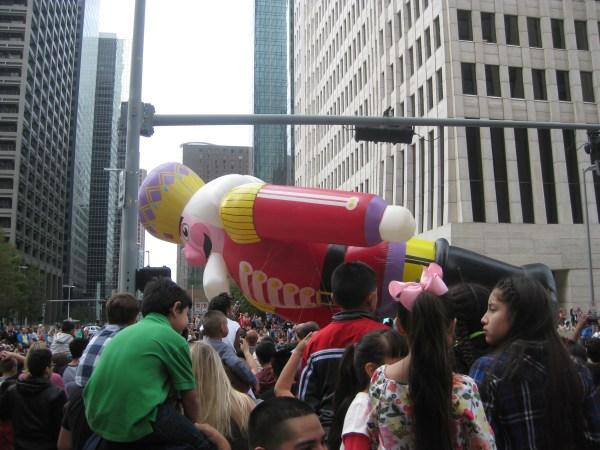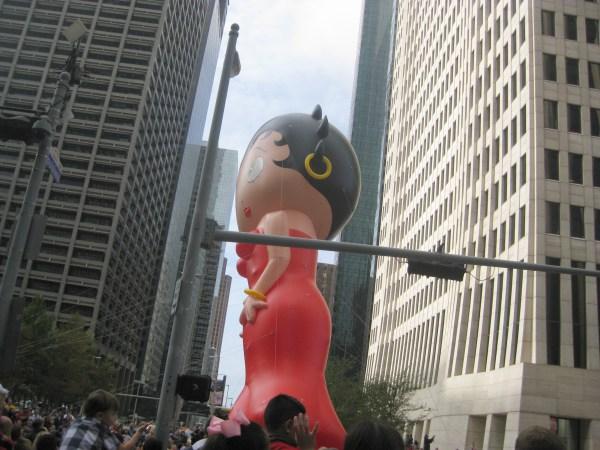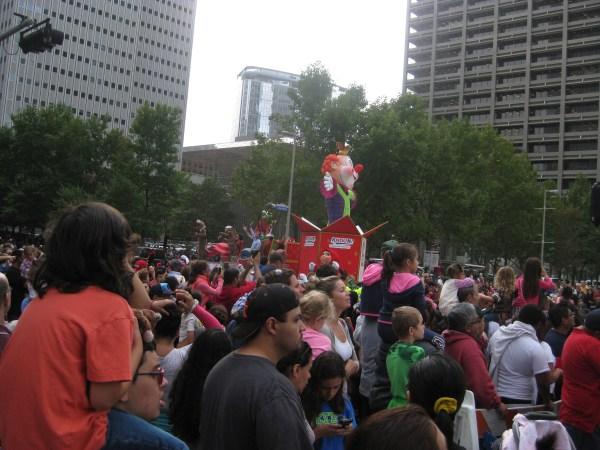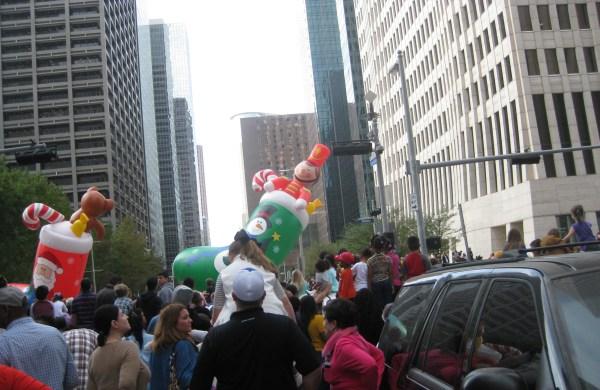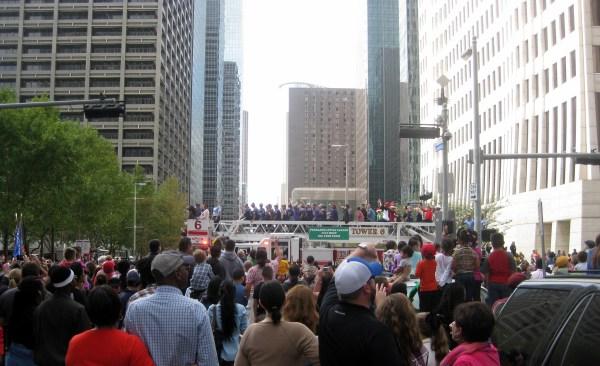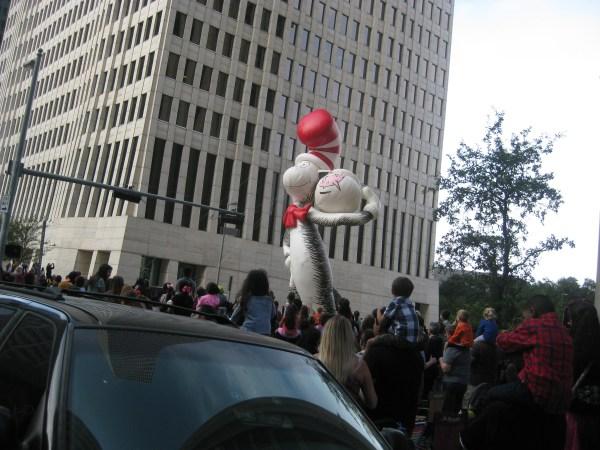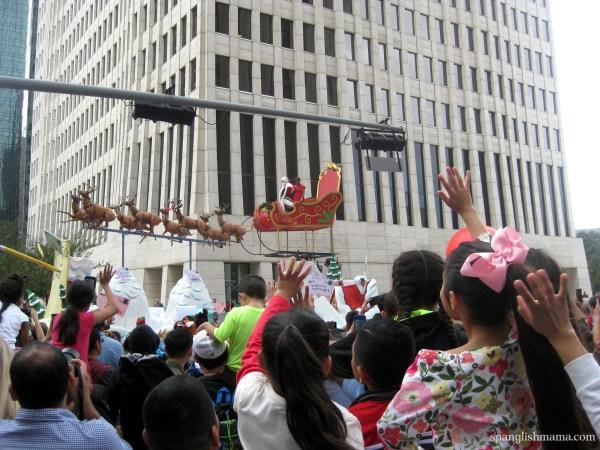 Her favorite, my favorite, everyone's favorite! Santa Claus with reindeer and all! I loved the front, it was a letter "Dear Santa, " lol we should start writing our letters to Santa.
Being newbies is fun! Hopefully next year we can make it to the front, and if we don't no problem, we'll just enjoy the show and be thankful we have a mini-photographer to help us enjoy what we couldn't see.
Today I'm thankful for the simple things in life that make me smile, even when I have a headache.
Happy Thanksgiving!
Fuente:
este post proviene de
Mama Tex-Mex
, donde puedes consultar el contenido original.
Creado: