Disclosure – No compensation was received for this post. I was provided with sample products to facilitate this review. All opinions expressed are my own.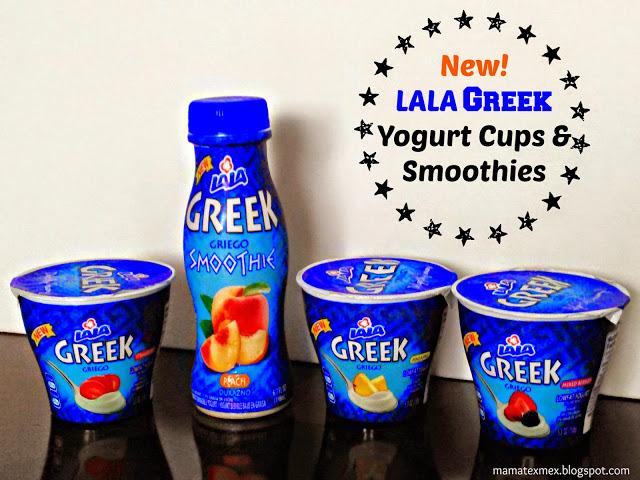 Who has time to sit down and eat a healthy breakfast nowadays? I try to eat a healthy filling breakfast in between making my husband's lunch so he can go off to work and getting my daughter ready for school, sometimes it's just impossible for me to make healthy breakfast decisions. I was recently given the opportunity to try out LALA Greek yogurt cups and the LALA Greek smoothies, which by the way is the 
first
 drinkable Greek yogurt nationally available.
I LOVE smoothies, so having this drinkable Greek smoothie available in my favorite flavors really hits the spot, especially during the summer months. In Mexico, and among many Hispanics here in the U.S.- LALA is a huge family staple. We used their
cremas
for many family recipes including yummy desserts, the yogurts and smoothies were always on our grocery list. Mom's really know best because my mom always had LALA smoothies in the fridge for us to drink on-the-go as she took us to school or for after school snacks.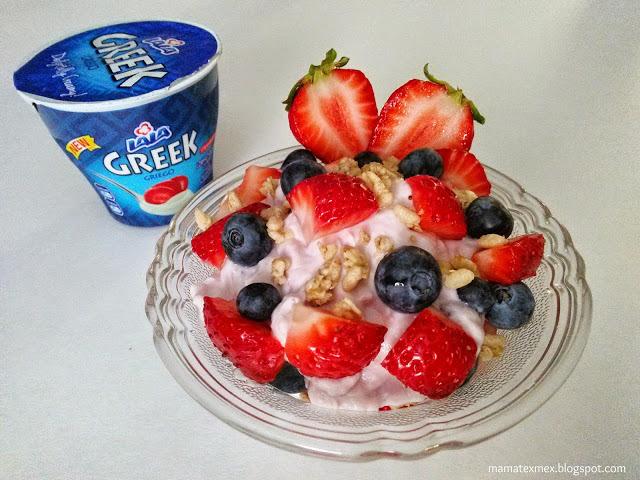 LALAs Greek smoothies are great on-the-go, with 12g of protein and one third of an adults daily-recommended calcium packed into convenient, portable bottles. Best of all, both the smoothies and cups are made with real fruit and natural sweeteners. With no high fructose corn syrup, no artificial colors or flavors. I'm quite a newbie at Greek yogurts, I still can't manage to eat it alone, the flavor is so strong. That's why LALA Greek has become my favorite Greek snack, it's smooth and delicious- Greek yogurt cups are available in yummy flavors like: Strawberry, Mixed Berries, Peach, Coconut and Pineapple and the Greek smoothies are available in Strawberry, Peach and Mango. You can find LALA Greek products available at most Walmart's.
So today I would love to share with you a quick healthy protein packed mixed berry parfait breakfast idea you could use in case you have a few minutes to sit and enjoy your breakfast, or hey- you could even make this in a mason jar night before and have them ready in the morning for hubby, kids and yourself. I promise it won't take you more than 10 minutes to make!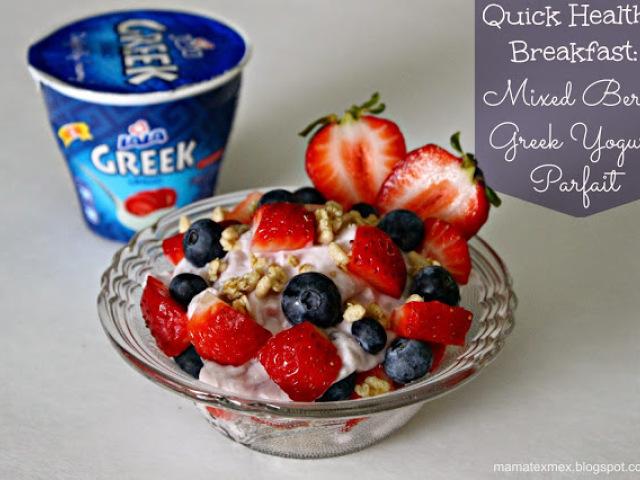 Ingredients:
1 cup LALA Mixed Berry Greek Yogurt
¼ cup granola
½ cup strawberries, sliced
½ cup blueberries
Instructions:
Add 2 tablespoons of granola to bottom of a parfait glass
Then top with 2 tablespoons of yogurt
Followed by a few strawberries and blueberries
Repeat the steps
Enjoy your very berry parfait!
How do you have your breakfast? On-the-go, at home?
Fuente:
este post proviene de
Mama Tex-Mex
, donde puedes consultar el contenido original.
Creado: