I was provided with a sample of Purex
®
Fresh Bluebonnet detergent in exchange for a product review. However all the opinions expressed here are my own. #PurexFreshBluebonnet #SocialInsiders #ad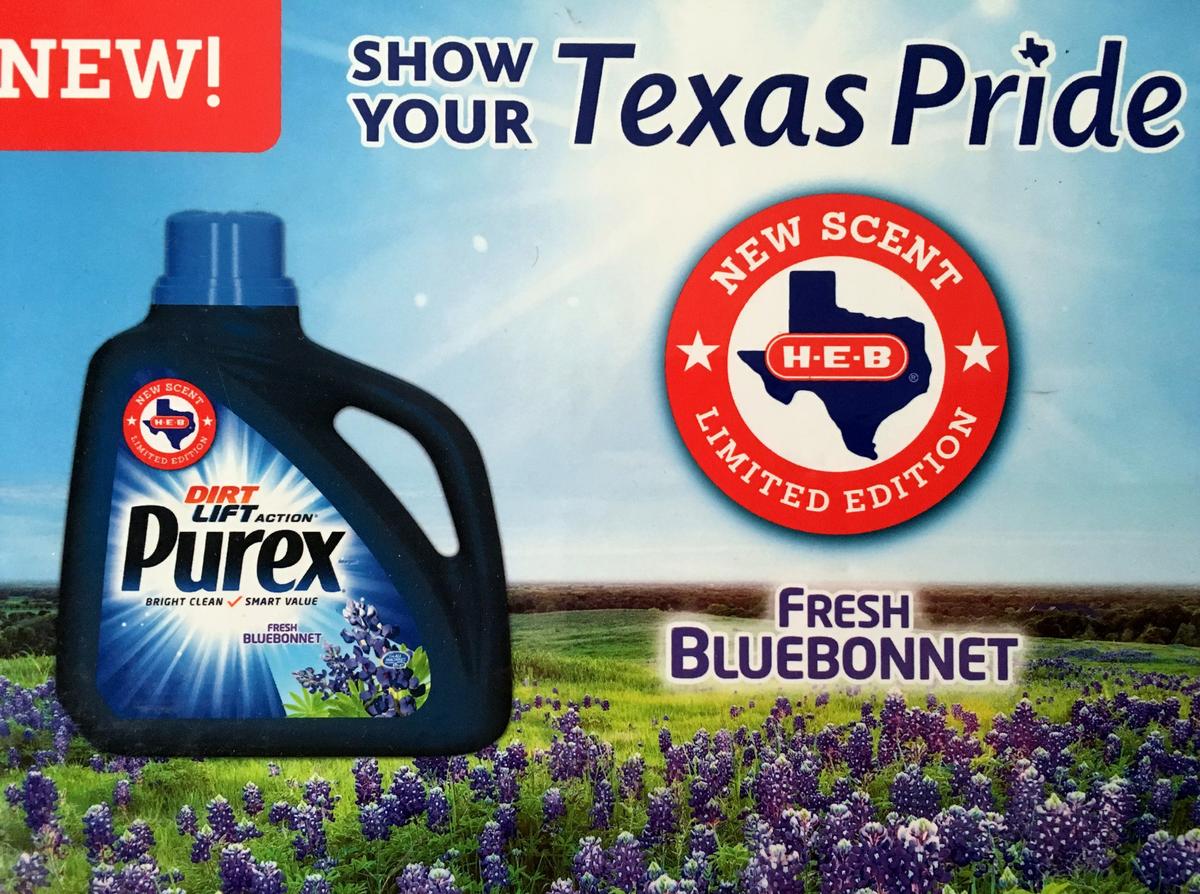 April Showers Bring May Flowers… Ahh, April! My birth month, in Texas the month of April screams SPRING TIME! We know this just by looking at the beautiful fields of Bluebonnets along Texas highways and country roads. The Bluebonnet is one of the most beautiful flowers I've ever seen, it's also the Texas state flower and ever since my little Naty learned about them at school she has been keeping her peepers on the lookout.
Spring is the perfect time to head out and take a quick road trip to snap some beautiful family photos or just appreciate the beauty of nature. But just in case you can't make it, the NEW 
Purex® Fresh Bluebonnet
 detergent provides a powerful clean with the fragrance us Texans love! Just like our Bluebonnets, this limited edition detergent is only available in Texas and can only be found at participating HEB® locations which you can find here: 
Today I would love to offer you guys this unique experience and have you show off your Texas Pride with bright clean clothes that give off that wonderful Bluebonnet fragrance. If you live in the great state of
Texas
make sure to enter, I will be giving away
3 coupons
for (1)
FREE
Purex® 150oz Fresh Bluebonnet detergent bottle. 
Rules:
Due to this product only available in Texas at selected H-E-B stores, please only enter if you live in Texas.
a Rafflecopter giveaway
In the meantime, keep up-to-date with
Purex
by following them on their social media sites:
Purex Facebook Page
Instagram
Twitter
Pinterest Page®
The post
Show Your Texas Pride using the NEW #PurexFreshBluebonnet Laundry Detergent + Giveaway!
appeared first on
Spanglish Mama
.
Fuente:
este post proviene de
Mama Tex-Mex
, donde puedes consultar el contenido original.