As a Mexican-American, the holidays in December bring somewhat of a nostalgia to me, and that's because not all of my family viles here in the U.S. Growing up we spent every school breaks visiting family in Mexico, my favorite was visiting during Christmas.
Today marks the beginning of
Las Posadas
, a beautiful Mexican tradition that lasts nine days Dec. 16- 24th, which commemorates the nine months during Mary's pregnancy. Posada which means inn or shelter, is what Joseph and Mary were seeking, to spend the night upon their arrival in Bethlehem. Communities gather to pray and then divide into two groups- one inside the house and the other outside. The group outside sings a song para pedir posada or asking to seek shelter, then the group inside answers by singing. This goes on until the group arrives at the famiy's house who will give them shelter. As you can see this is a religious event many Mexican Catholics celebrate every year.
Family, friends, and the whole community gathers to celebrate Las Posadas with delicious food like
tamales
, pozole, pan dulce, cafe, ponche. There's also fun included, piñatas with seven corners which represent the seven deadly sins, breaking of the piñata symbolizes the forgivness for these sins. Piñatas are usually filled with sugar canes, oranges, peanuts and other sweet goodies.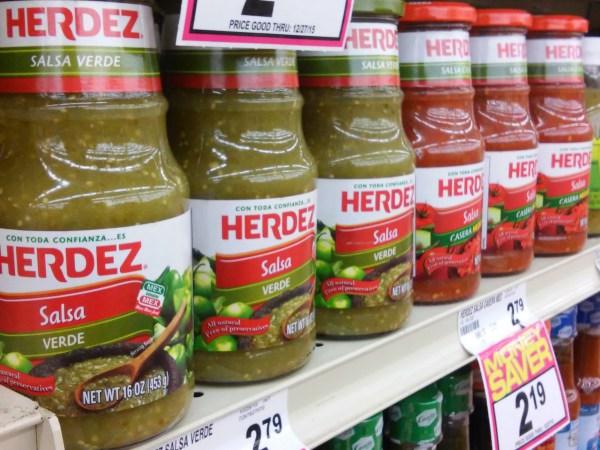 I am from the northern state of Tamaulipas, my husband is from San Luis Potosi, recalling stories I found that our familes celebrate
Las Posadas
somewhat different but still with the same religious meaning. Since his mother, my suegra is usually the host in her community, one platillo that never fails is her enchiladas potosinas. Today I'd love to share this recipe with you, although not completly authentic because as much as I searched I could not find a market or bus station that had queso saltierra available until after Christmas. Hope you enjoy these with your familia y amigos!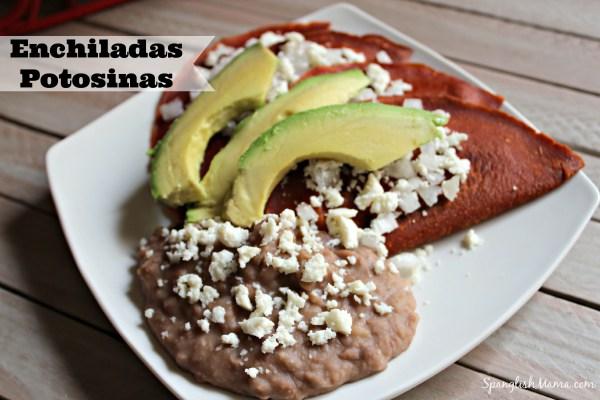 Ingredients
:
4 Cups of Corn Flour Masa
8 Chiles Cascabel (Here I used 4 Ancho, 4 Cascabel)
Queso SalTierra or Queso Fresco
HERDEZ® Salsa Casera
HERDEZ® Salsa Verde
1/4 Onion
1 Garlic clove
1 tsp. salt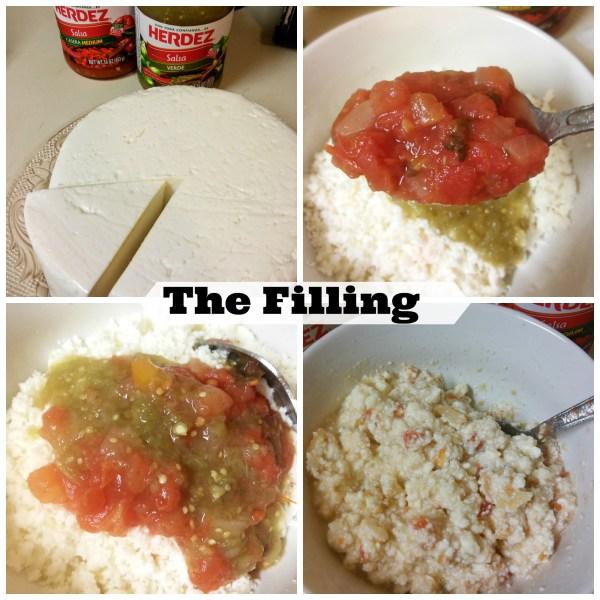 In a bowl crumble the cheese and add two tablespoons of
HERDEZ® Salsa Casera and Salsa Verde
. Mix cheese and salsa then set aside.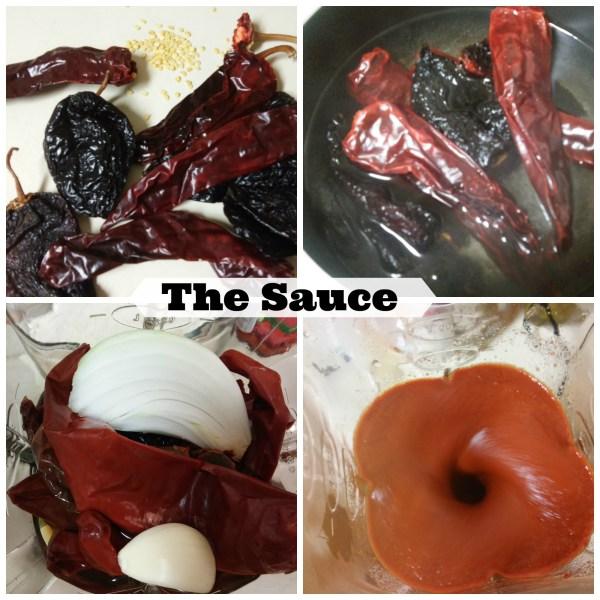 Remove stems, seeds, membranes and rinse chiles. Soak the chiles in a bowl of very hot water until soft, about 15 minutes, then drain. In a blender add chiles, piece of onion and a garlic clove, 1 cup of water. Puree until smooth.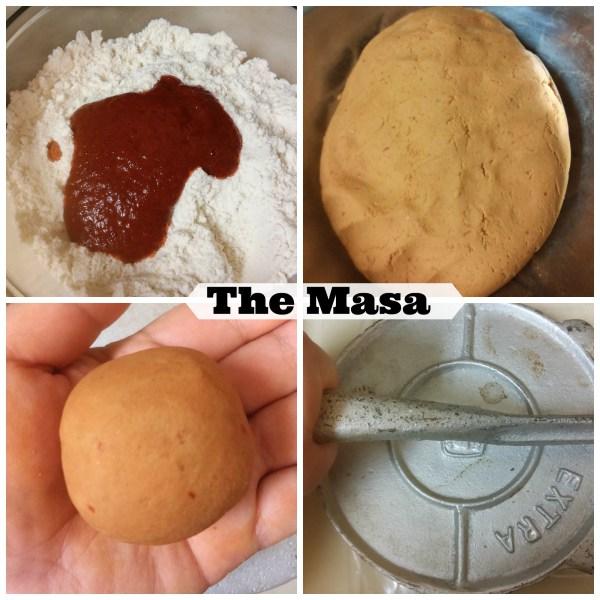 In a large bowl add in masa flour, pureed chile sauce and salt, mix with hands until thoroughly incorporated. If needed add in more water in small amounts. The masa should not be dry or too sticky, when it no longer sticks to your hand, the masa is ready. Look at that beautiful color! Now divide dough and shape into balls, I usually shape what I can fit in my hand. Cover the balls with a damp towel. If you have a tortilla press, press each masa ball into a tortilla. Then cook one side on a comal over medium-low heat, for about 30 seconds, remove and proceed to the filling.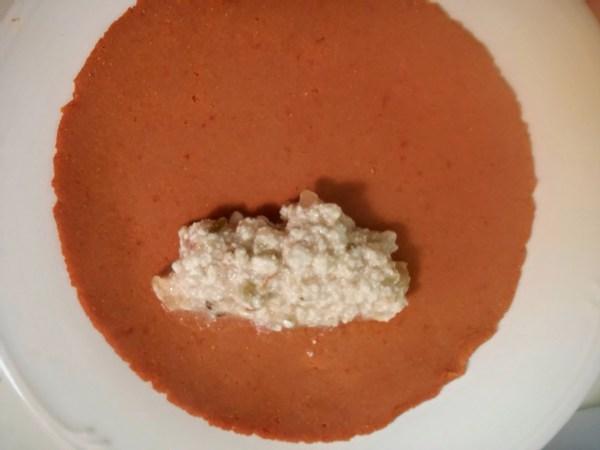 Add about half a tablespoon of the cheese filling, don't add too much as the cheese will melt. Fold over like a quesadilla, press down along the edges to close.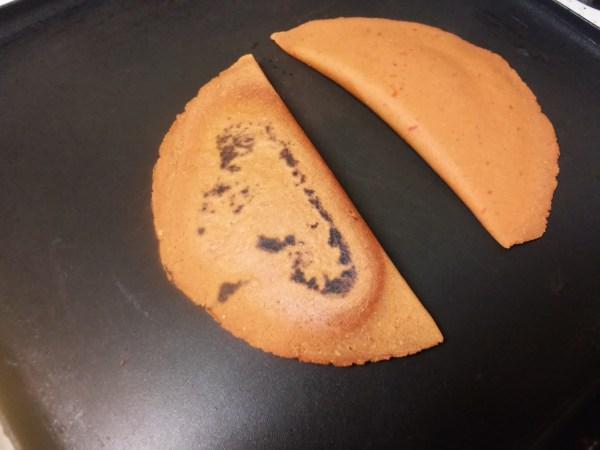 On a hot comal cook tortillas on both sides. Then transfer to another pan and fry in hot oil for about 30 seconds on each side. Using a spatula, remove enchiladas from oil and onto a plate or bowl with absorbent paper to drain off excess oil.
*Time Saving Tip: You can make these ahead of time, just cook on comal and let them cool off completly. Keep refrigerated until ready to fry.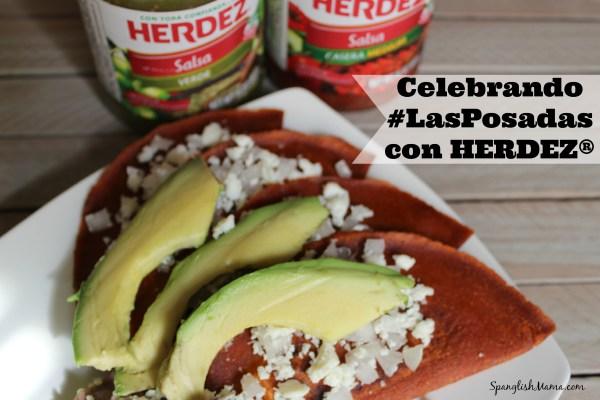 When done, serve with refried beans, avocado and onion.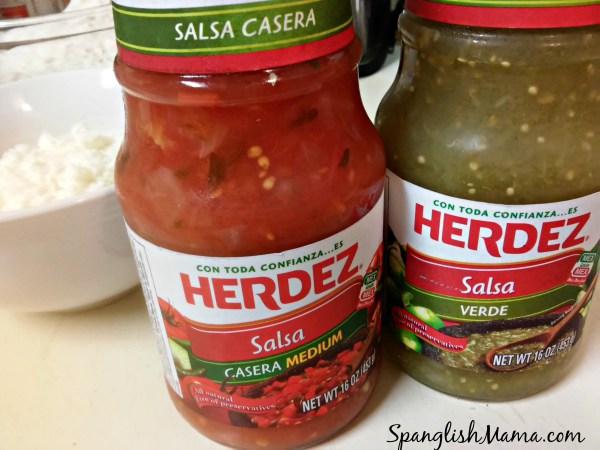 The holidays always bring family and friends together to enjoy food and celebrations,
HERDEZ® brand
is holding a photo contest on Instagram.
The Share in the Magic
of #MisPosadas contest which will last from
December 7th – January 6th
, won't want to miss this contest, there will be some amazing prizes!
So each week, there will be a a fill in the blank question relevant to the holiday posted for you to answer with a photo. Three top winners will be selected as well as honorable mentions. Here are the amazing prizes:
– Grand Prize: Dinner prepared by a personal chef for up to 4 people in your very own home!
– 2nd Place: $250 Gift Basket
– 3rd Place: $200 Gift Basket
– Honorable Mention: Custom T-shirts
If you'd like to enter, just submit a photo on
HERDEZ® Instagram
page using the hashtag
#MisPosadas
to answer the weekly fill in the blank question.
Good Luck!! And Happy Holidays! May your Posadas be amazing this year
Fuente:
este post proviene de
Mama Tex-Mex
, donde puedes consultar el contenido original.
Creado: