As the weather cools down and we all start preparing for the upcoming holidays, there are things we dust off it bring out every single year. Whether its a garland or other decorations that help bring out the holiday spirit, for us it's
family favorite recipes
that never lose their place on our table year after year.
A family favorite around here and in many Mexican households is the oh so delicious Ensalada de Bombones. It's colorful, flavorful, and very simple to prepare which makes it a staple at family gatherings, parties, and potlucks.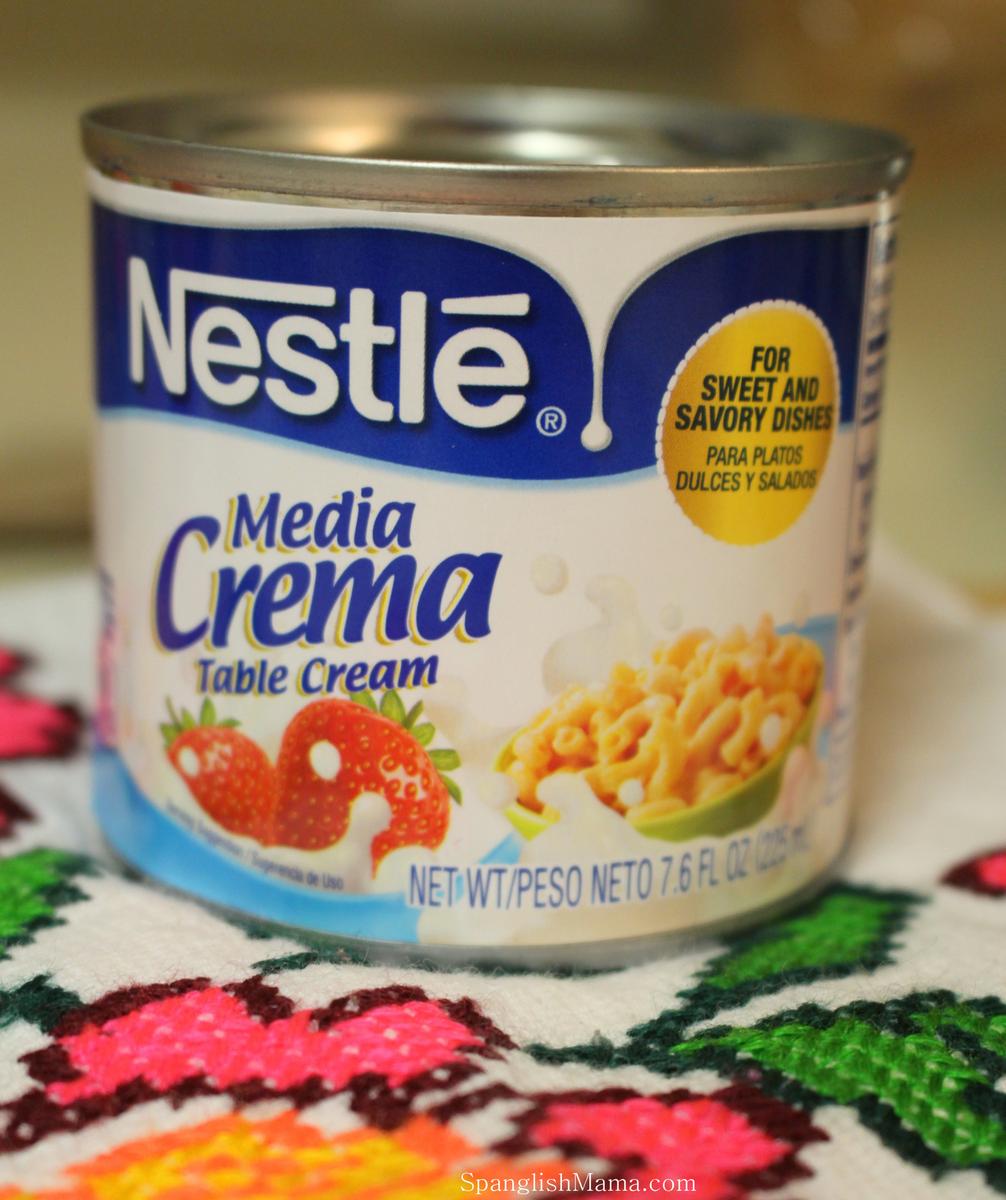 This dessert includes ingredients that are very easy to find at your local grocery store. One special ingredient that sets this Ensalada de Bombones apart is the incorporation of
Nestlé Media Crema
, which you will more than likely in the Latin Foods section. Media Crema is a staple you will always find well stocked in many Hispanic households for its versatile use. It can be used as a topping or ingredient in both savory and sweet dishes.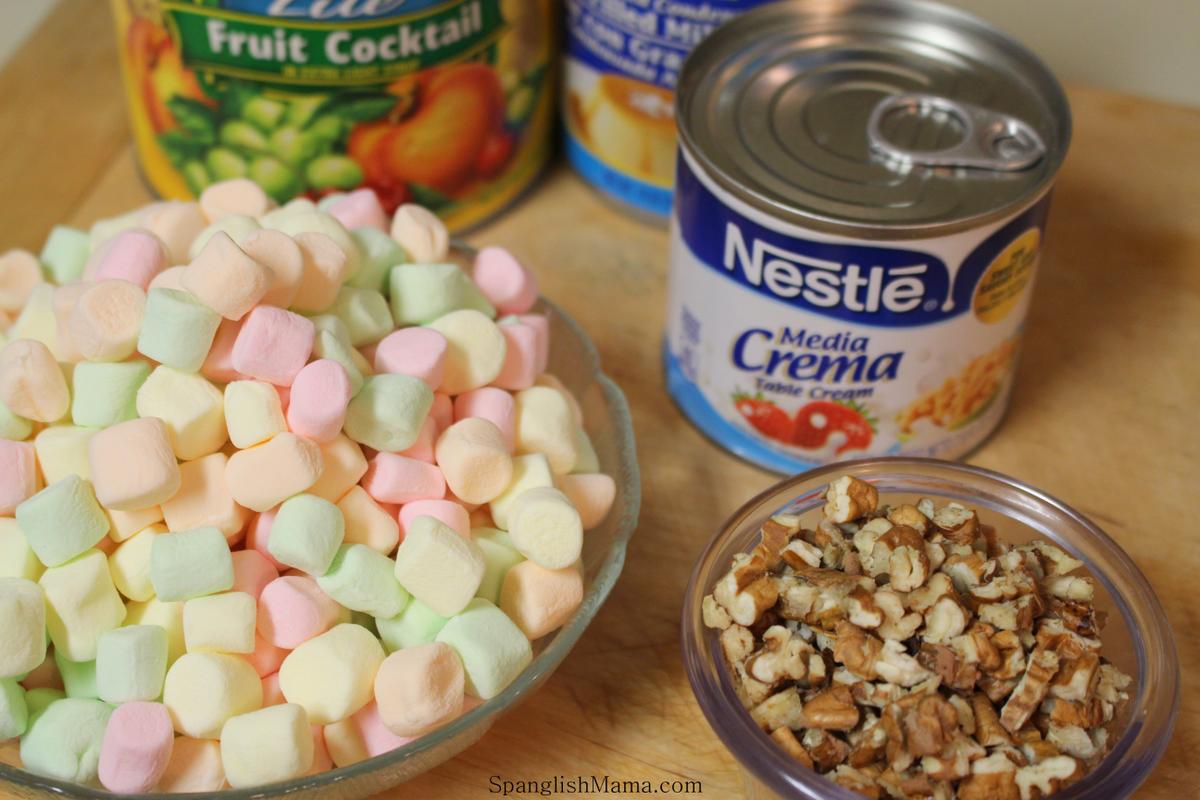 Ensalada de Bombones
Ingredients:
1 can of fruit cocktail, without syrup
1 can condensed milk
1 can
Nestlé Media Crema
2 cups mini marshmallows
1/2 cup chopped pecans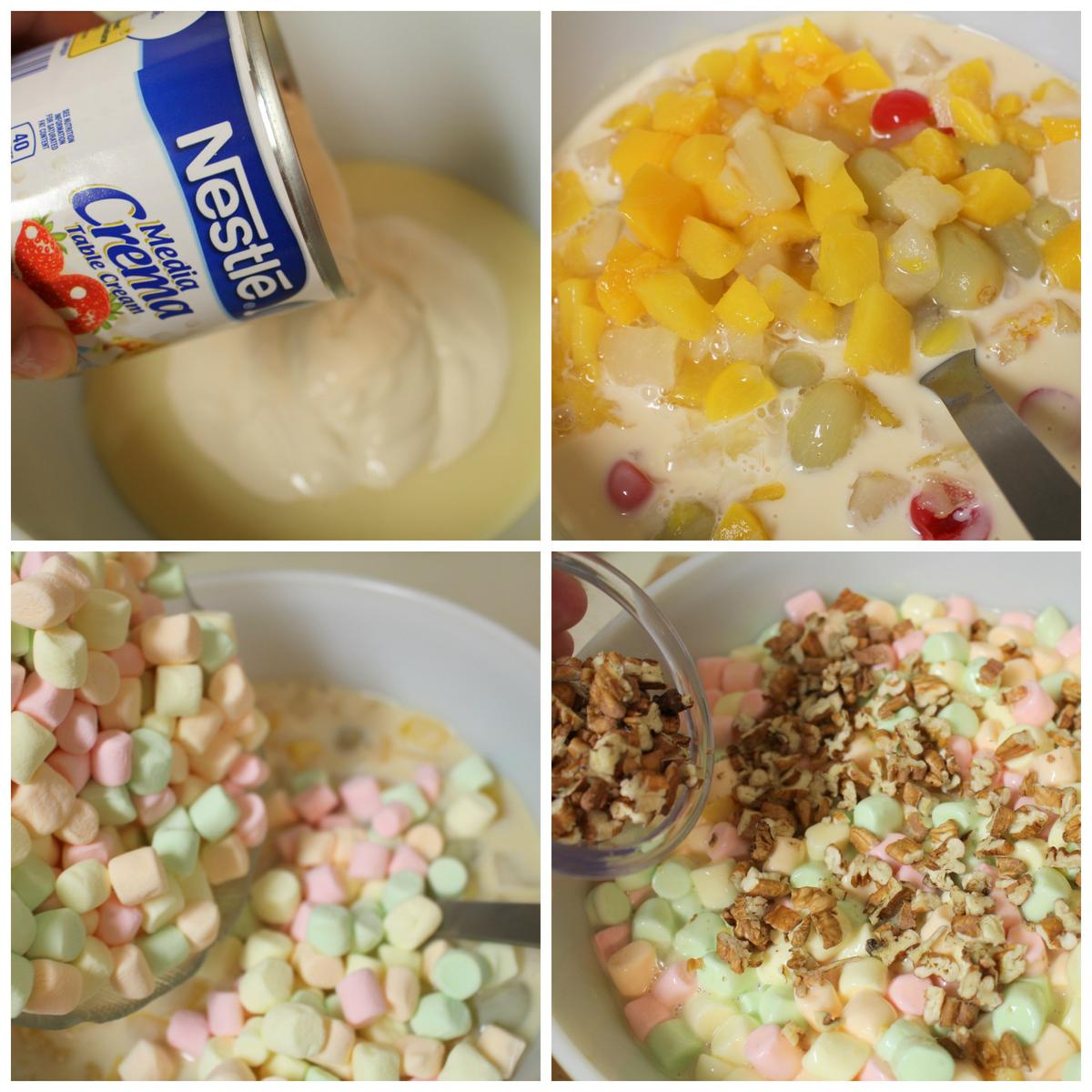 Instructions:
In a bowl, mix together both condensed cream and Nestlé Media Crema.
Next, remove syrup from fruit cocktail can and add only fruit to the bowl. Stir that in well.
Then, incorporate the mini marshmallows.
Add pecans for an extra crunch, or any other fruit you'd like. Raisins also go well with this dessert.
Cover and refrigerate. Enjoy!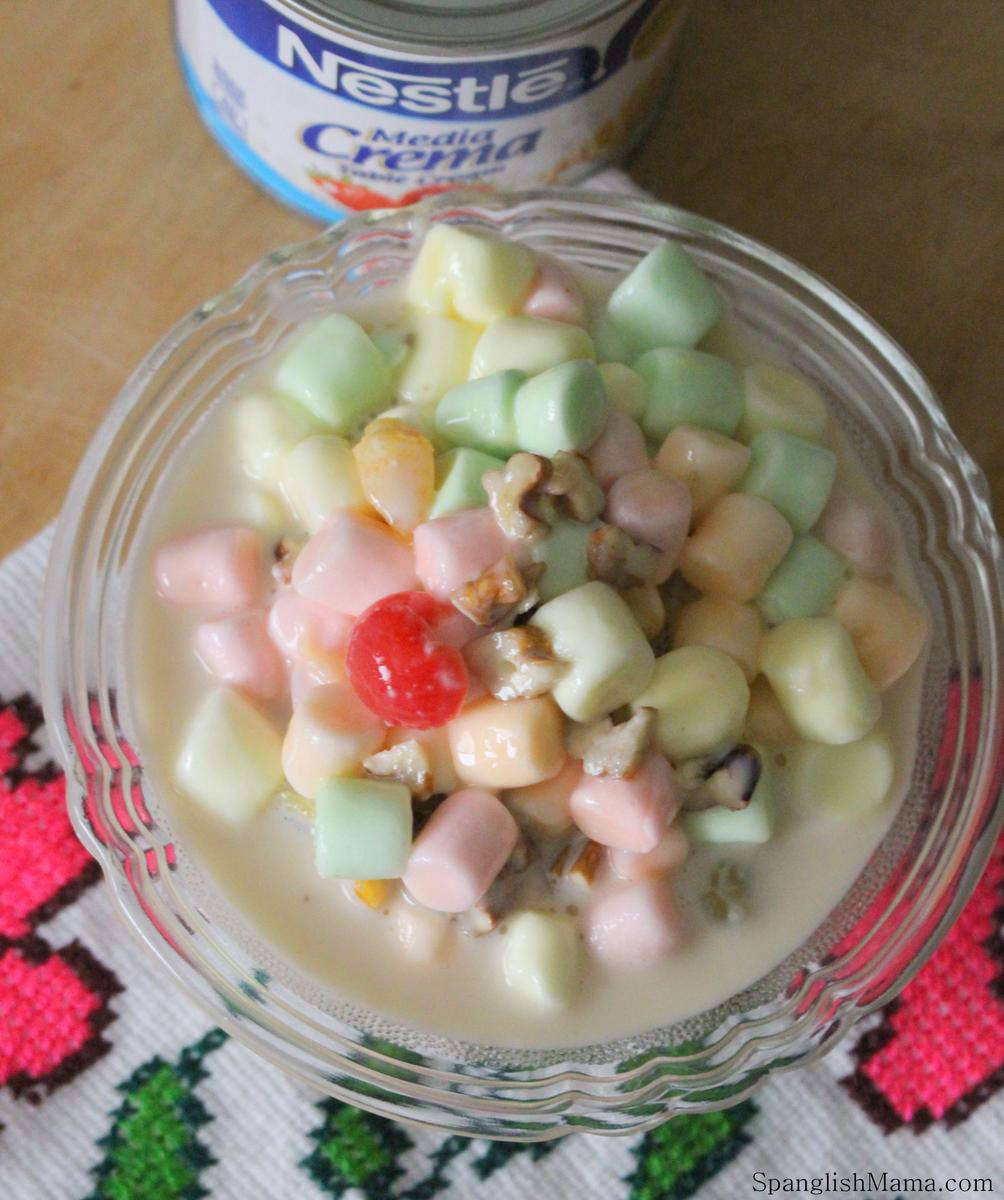 So next time you're out grocery shopping make sure to stock up on a few
Nestlé Media Crema
, no worries though as this Media Crema is shelf-stable table cream, unlike refrigerated creams, Media Crema can be shelved and will not spoil. And if you create a delicious recipe make sure to share it using the hashtag #NestléMediaCrema throughout your social media sites.
For more recipe inspiration search "Media Crema" at ElMejorNido.com
The post appeared first on
Spanglish Mama
.
Fuente:
este post proviene de
Mama Tex-Mex
, donde puedes consultar el contenido original.
Creado: