School is officially back in session across the country, and I officially now have a 1st grader! She is now finishing up her second week of school and let me tell you those first few days were nerve-wracking for all of us. As I left my daughter in her new classroom with a new teacher and a room full of new and familiar faces, I could not help but feel proud of my little one. Proud because I know how nervous yet excited she has felt about returning to school and learning everything her little brain can capture to have a
successful school year
.
These first few years that we have sent her off to school, we've been able to purchase all the school supplies she needs for the year. Unfortunately, I know there are many families that may not have sufficient funds to purchase all their child's needs. And even though some schools help provide supplies and other essentials for children, it's hard for teachers and sometimes the school budget isn't enough to cover it all. Some schools lack books, computers, and many other items needed to help children learn. I was shocked when I heard music class would be discontinued in many local schools a few years ago due to tight budgets, I remember music class as one of my favorite growing up.
Today more than ever, it's important that we make sure our schools are sufficiently supported. Grocery shopping at
H-E-B
for participating
Box Tops for Education
items make it easy! We can easily shop for family favorite
General Mills products
we already love at our local H-E-B store. Simply clip the box tops, and bring them to school, with each Box Top your school will receive $.10. This year
20 Texas Schools will win 20,000 Bonus Box Tops, that's a $2,000 value!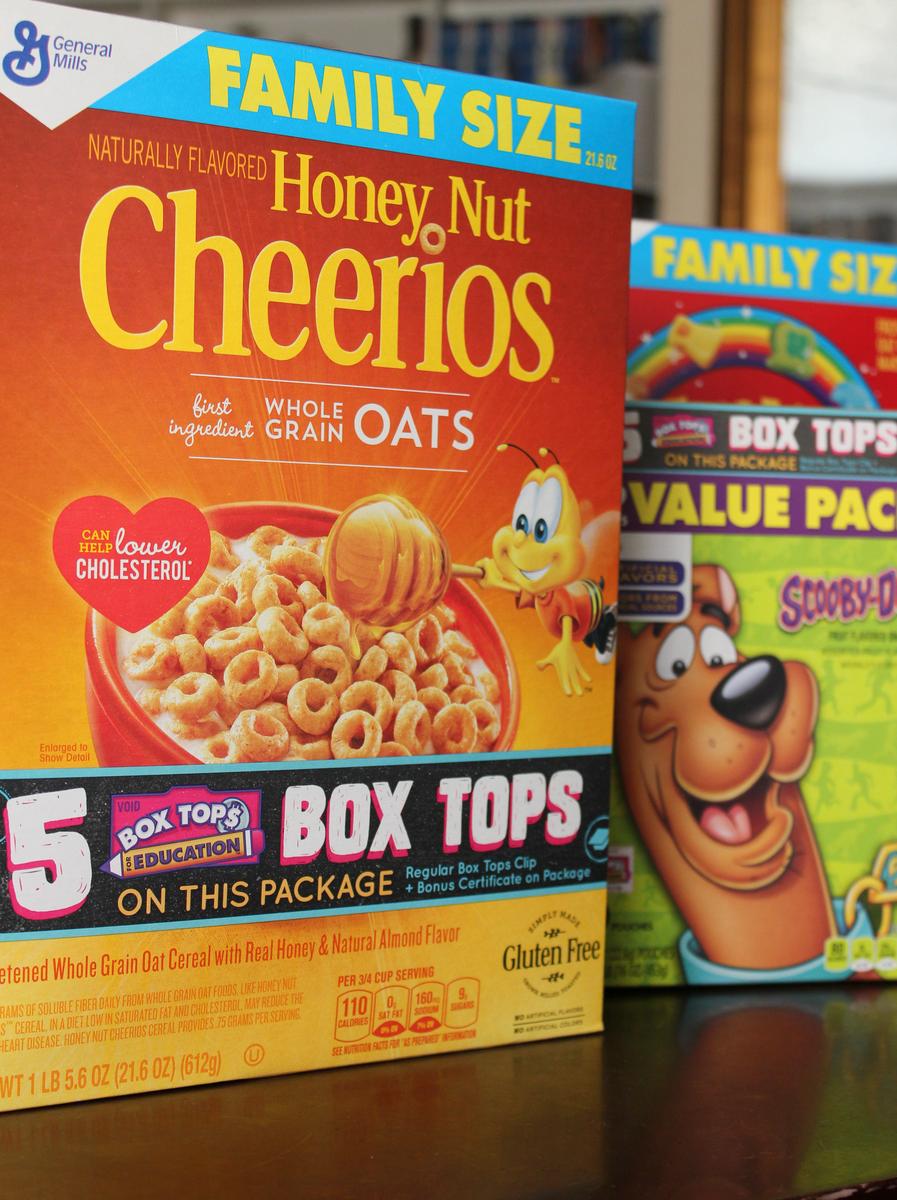 You can find Box Tops on anything from your
favorite cereals to easy meals
. The best part is that with so many products to choose from, the kids will never be bored from having the same snack or breakfast item.
Box Tops for Education Sweepstakes!
Want to help out your school or any other school in Texas? We all know giving back in a quick and easy way is critical for the future of our children. 20 Texas Schools will
win 20,000 Bonus Box Tops
that's a
$2,000 value
! Can you imagine how much our children will be benefited from this?!
Enter the sweepstakes by registering at
cashforyoureducation.com
! The more entries for your school, the more chances your school has to win! So come on moms, dads, even grandparents- it's time to rally up the PTA and see how many parents we can get registered for this opportunity and hopefully be one of the lucky 20 schools.
Support your school, enter today!
The post appeared first on
Spanglish Mama
.
Fuente:
este post proviene de
Mama Tex-Mex
, donde puedes consultar el contenido original.
Creado: