New Kids series looks to educate and entertain children by transporting them into a world where bees reflect similar situations of their daily lives
As a mom to a 5-year-old child, I am always looking for ways to help her improve her Spanish and be able to learn in both languages. I try to do as my mom did with me and my siblings, keep English in school and Spanish learning a  home. Sometimes it is hard to find entertaining educational tv shows that keep our kids interested. I was very excited to hear that
ZooMoo
, the world's first interactive kids channel designed to foster a lifelong love for animals and nature through a safe and unique experience that is both entertaining and educational, marks the arrival of Spring with a new children's series,
La Colmena Feliz
(The Hive). 
This new show circles around Buzzbee, a young preschool bee who is always learning new things throughout his adventures and always accompanied by his sister Rubee, his friends Barnabee, Jasper The Wasp, Debee, and many other characters. La Colmena Feliz airs every 
Monday through Saturday at 2pmET/1pmCT
only on
DIRECTV's channel 432.


La Colmena Feliz, created with children between the ages of 2 and 8 in mind, uses characters and situations similar to the daily healthy lives of children. Every time a child sees these winged creatures, either while looking for treasure, camping under the stars, building a fort or taking care of a pet, they will always learn something new while exploring the magical world of La Colmena Feliz.

La Colmena Feliz is a co-production of ZooMoo and England's Lupus Films, one of the world's leading producer of children's films and television programs.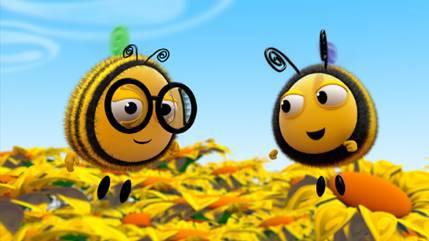 ZooMoo interweaves puppetry, animation, and the world's best natural history footage available in High Definition to tell stories about the animal world.

The channel is complemented by a free downloadable, standalone App that when synced to the channel enhances the interactivity by also turning smartphones and tablets into an extension of the channel, providing a one-of-a-kind multiplatform experience that allows viewers to automatically collect animals they encounter on the TV screen by bringing them to life on their mobile devices with games, music, puzzles and other activities.

 

Share how your child learns with Buzzbee and all of his friends using the hashtag #LaColmenaFeliz

For more information please visit: http://america.zoomoo.tv/



Fuente:

este post proviene de

Mama Tex-Mex

, donde puedes consultar el contenido original.