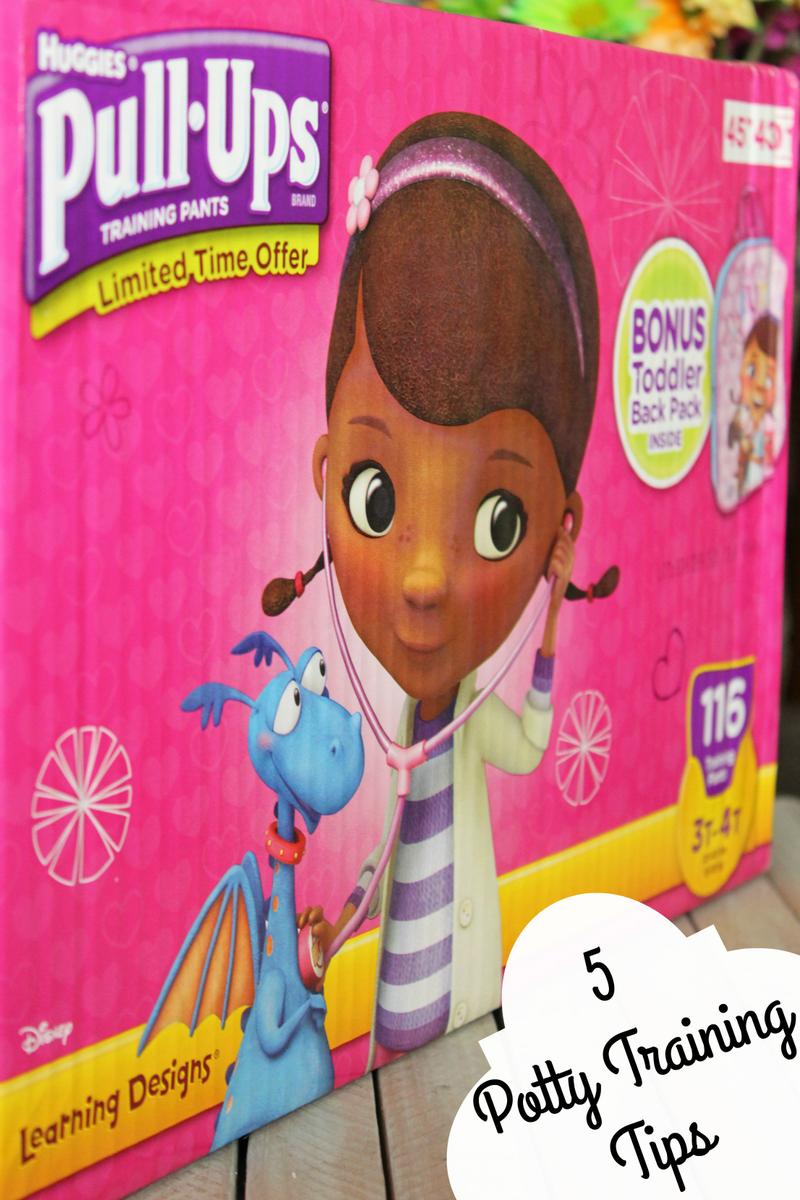 One of the hardest stages in our children's life has to be potty training. Every mom has her child's own story and every child is indeed different as to what works for them and when they're ready to finally say "
Goodbye diapers, hello training pants!
" What worked for my daughter definitely has not worked for my niece, Eliana. She has had a hard time letting go of her diaper, and so now it begins- potty training just got real. Today I am going to be sharing with you 5 potty training tips and a few ways to stretch your money at
Sam's Club
, because only at Sam's Club can you stock up on potty training essentials and save $$$$.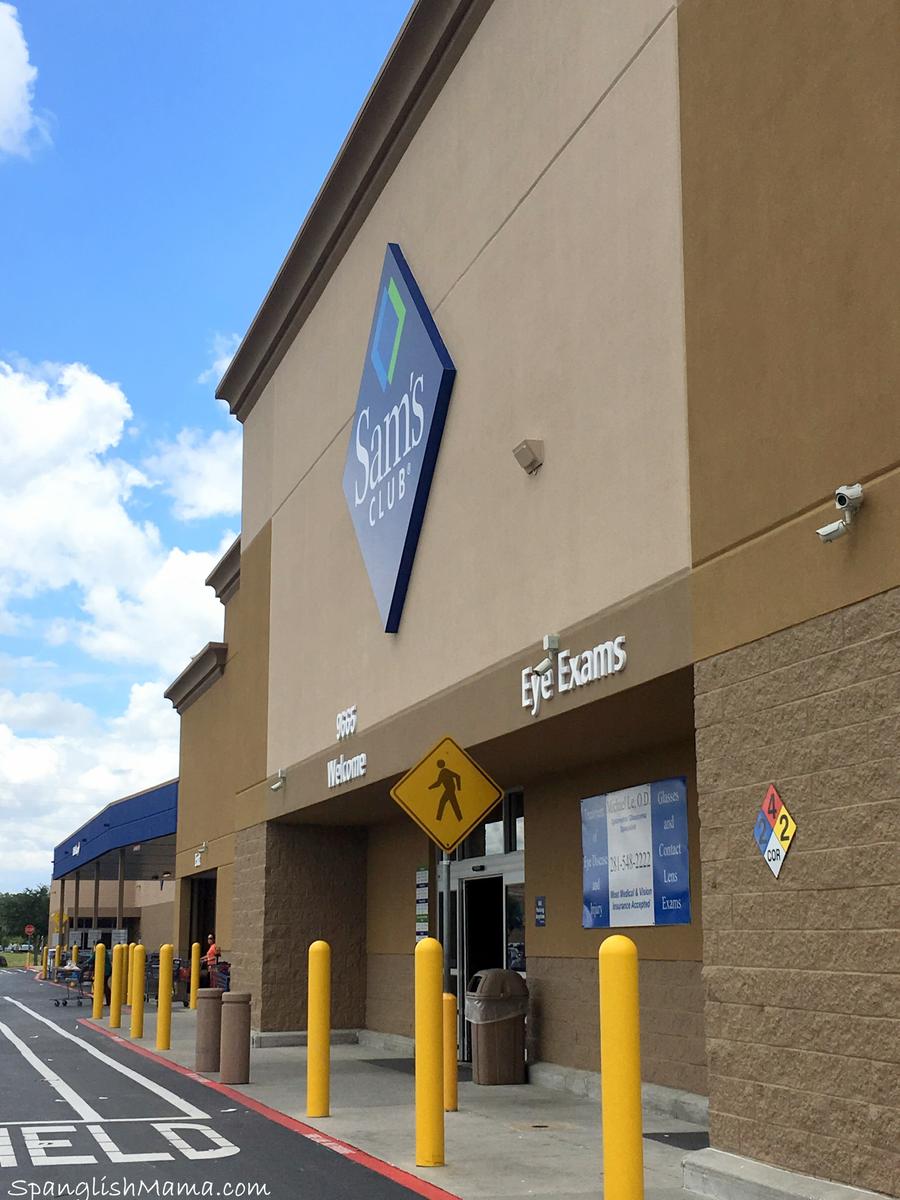 Which is why I became a  
Sam's Club member
soon after I had my daughter. I love being able to save and stock up on items I know I will be using daily like the Pull-Ups® Training Pants and the
Cottonelle® FreshCare® Flushable Cleansing Cloths
 I am very excited because my niece's favorite character, Doc McStuffins is on the
Pull-Ups Training Pants for Girls
, over a hundred of them in the pink bright box. And as an added bonus, the box also includes a Doc McStuffins toddler backpack hopefully, this will motivate her to finally ditch the diapers. But of course, boys aren't left out on the fun either, check out the
Boys Pull-Ups Training Pants!
Are you ready to
#TrainTogether
?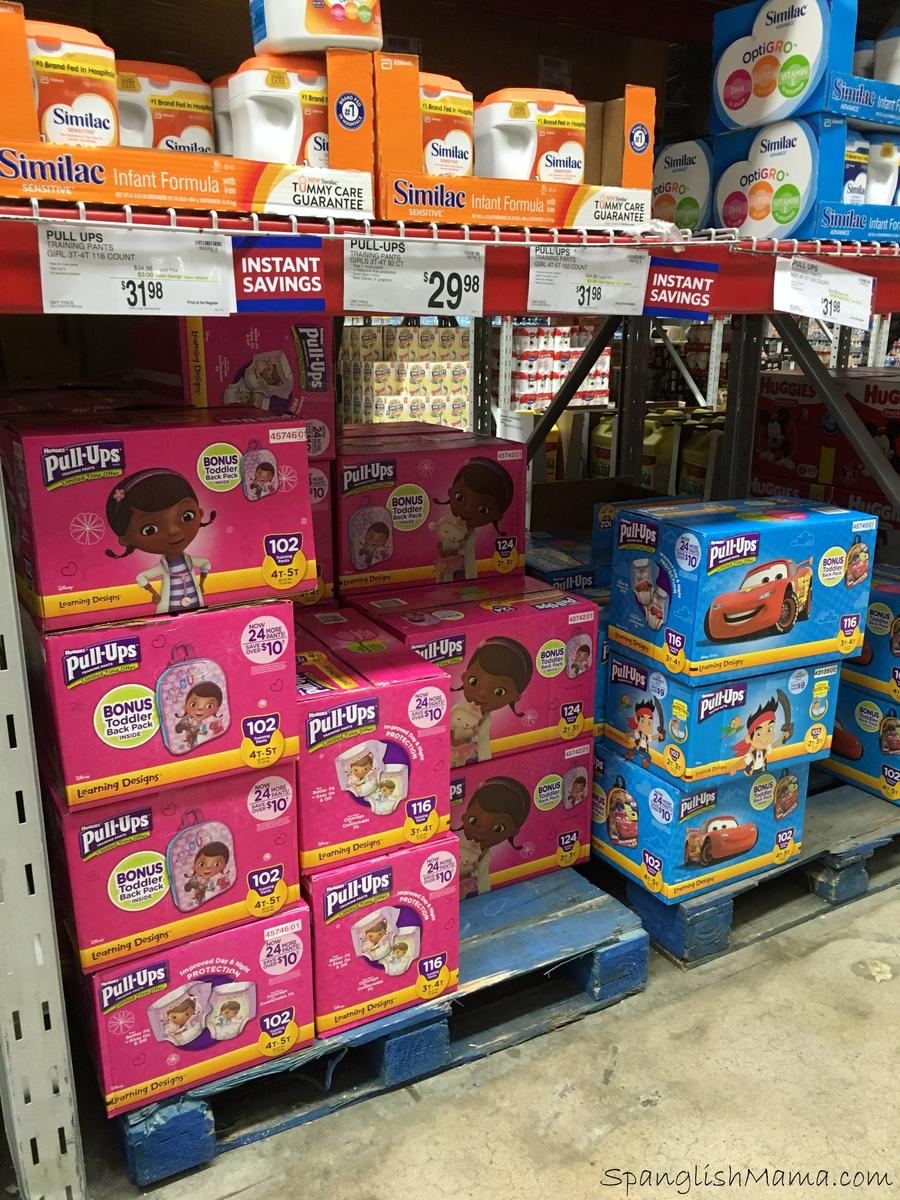 5 Tips to Potty Train a Toddler
Have patience on your little one. It's not always easy as friends and family say, they won't learn overnight or in three days.. some take weeks to learn, but if persistent they will eventually learn and it's the greatest feeling ever! Avoid getting angry or punishing after "accidents", it happens. Just clean it up, relax take a break and take a new approach. 
Talk to your child, explain what you will be helping them accomplish. "Show and tell" I call it, show them the potty what they should do when they need to pee-pee.
Encouragement! Celebrate every little accomplishment they make. This will make you and your child very happy and will definitely encourage them to continue potty training with success.
Use
Pull-Ups® Training Pants
, tell your child that she's going to be wearing a special kind of diaper that she can help pull on and off herself. Let her know that this is a step towards wearing her favorite character undies and using the potty all on her own. She'll probably enjoy the responsibility of taking off the pull-ups and throwing them away before you clean her.
Speaking of cleaning, I have found  
Cottonelle® FreshCare® Flushable Cleansing Cloths
 easy and convenient to wipe little bottoms. Teach your little one how to use them on her own, then she can pull on her own fresh pair of Pull-Ups, many kids find this pretty darn cool
Sam's Club $AVINGS!
I love buying in bulk because I save money in the long-run, right now you can get extra savings by purchasing any
two Pull-Ups® Training Pants and Cottonelle® FreshCare® Flushable Cleansing Cloths between 5/31/16 – 6/30/16
to receive a
$10 Sam's Club e-Gift Card.
And while you do that, go ahead and enter for a chance to win a
$500 Sam's Club® Gift Card
just by sharing a photo, the hard part will be deciding which of the MANY photos will you choose! 
Check out the Pull-Ups® Potty Partnership video 
Do you have any potty training tips?
The post
5 Potty Training Tips : Goodbye Diapers, Hello Pull-Ups® Training Pants!
appeared first on
Spanglish Mama
.
Fuente:
este post proviene de
Mama Tex-Mex
, donde puedes consultar el contenido original.
Creado: