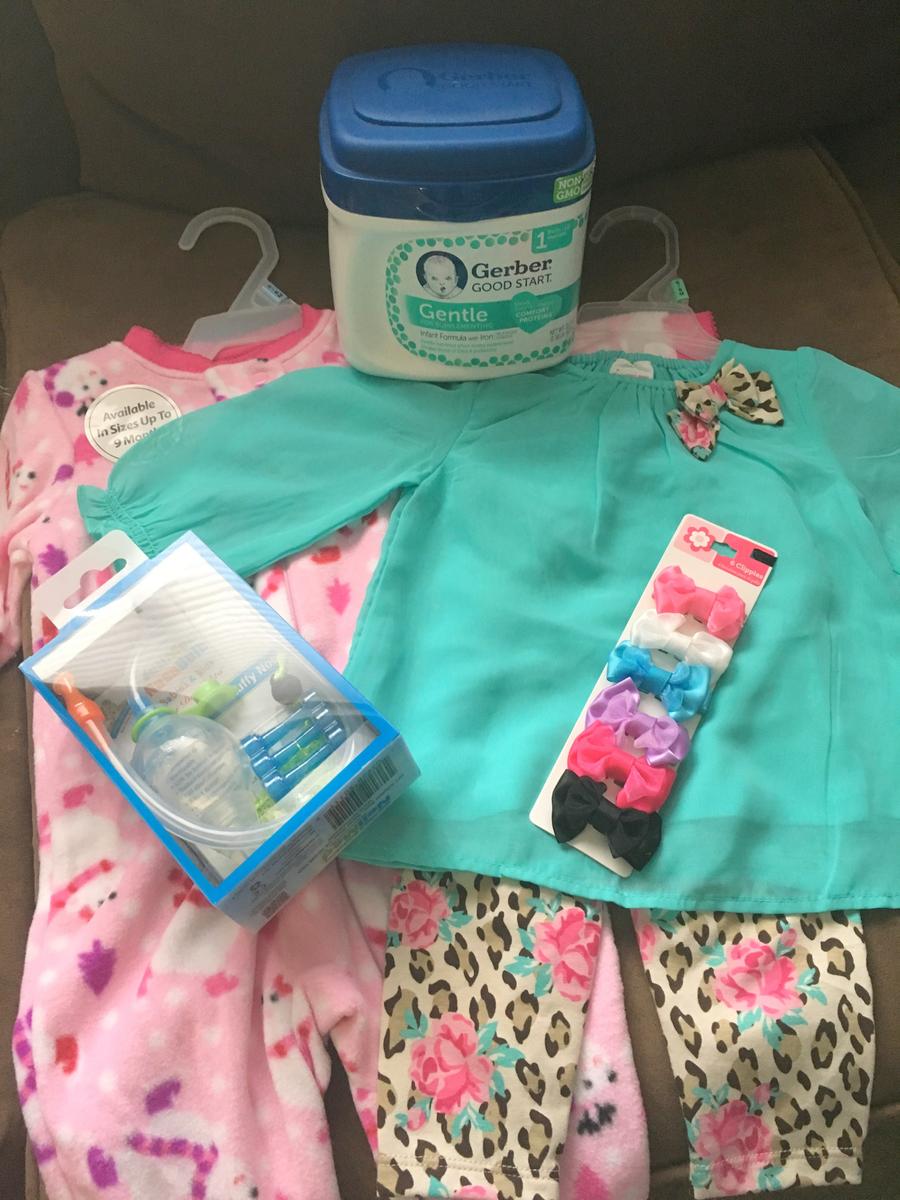 Who else get's excited when walking by the baby section at the store? I love looking through the super cute and tiny little outfits for babies, and although I have no plans for another just yet, I do love stopping by to take a look just in case I ever need anything. This past weekend was my cousin's baby shower for her third baby girl! I was so excited to finally shop for someone expecting a girl, so mom and I headed out to shop for some
baby essentials
.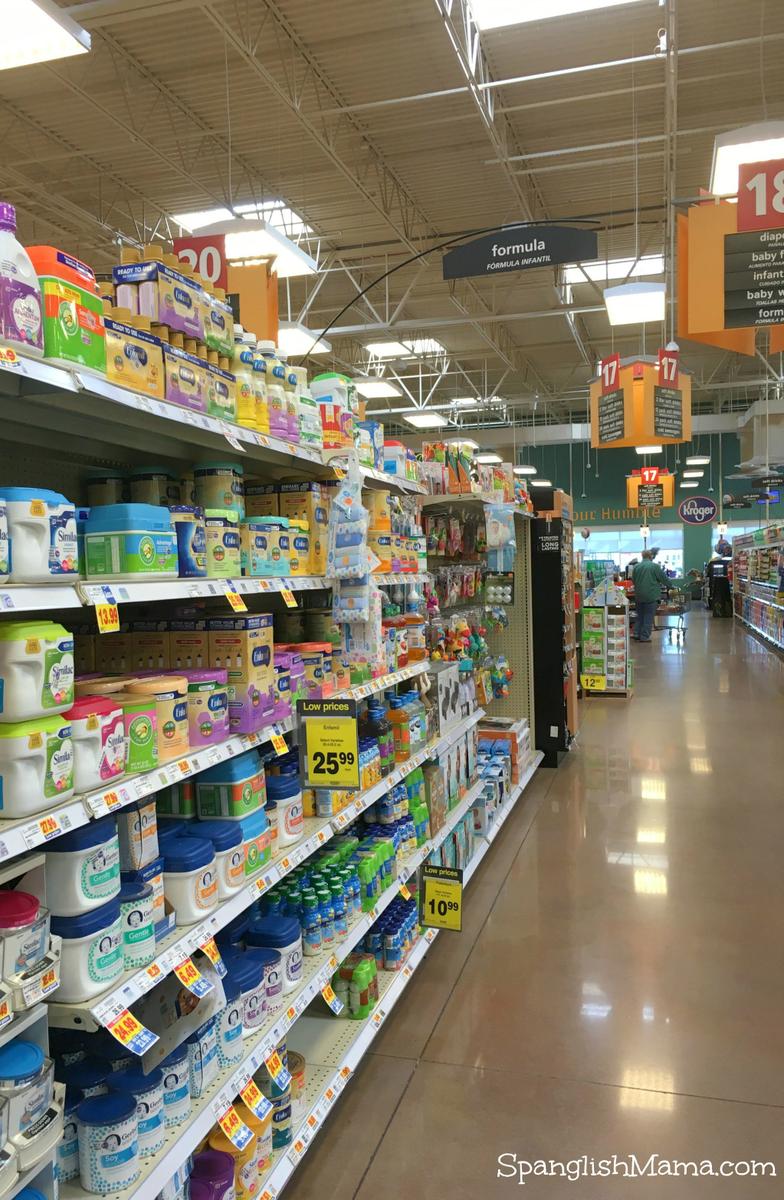 I was trying to remember exactly what I ran out of the most while my daughter was a baby and what I received a ton of at my baby shower. We all know diapers and baby wipes are a major baby necessity but more than likely someone will add a few of these as a gift item. I remember thinking I never received formula, and we moms know how fast baby formula runs out, not only that it's never a bad idea to stock up on formula just in case we run out. I loved getting free samples in the mail, I would save these for those days I was short on formula.
When babies are happy, the whole family's happy! Get a
#coupon
to save $6 off
#GerberGoodStart
infant
#formula
#ad
https://t.co/O713WEFrOg
— SpanglishMama (@spanglish_mama)
October 26, 2016
I had a hard time breastfeeding my daughter, and after trying many formulas we finally found that one that was perfect for my baby's sensitive tummy. Stage 1 Gerber® Good Start® Infant Formula includes proteins that are not harsh on the baby's tummy, letting the baby be more comfortable and more happy! Which is just perfect for everyone who loves to have a restful night.
So I thought what better than to give the gift of comfort along with a few cute outfits she'll be sure to need during winter.
If you have yet to discover Stage 1 Gerber® Good Start® Infant Formula, then now is your chance.
Print your $6 off coupon HERE
, just ype in and stop by any of your local Kroger or Target store and grab a few.
Target
usually has some pretty awesome deals on formula, so this will make for a great item to stock up on or a gift.
The post appeared first on
Spanglish Mama
.
Fuente:
este post proviene de
Mama Tex-Mex
, donde puedes consultar el contenido original.
Creado: