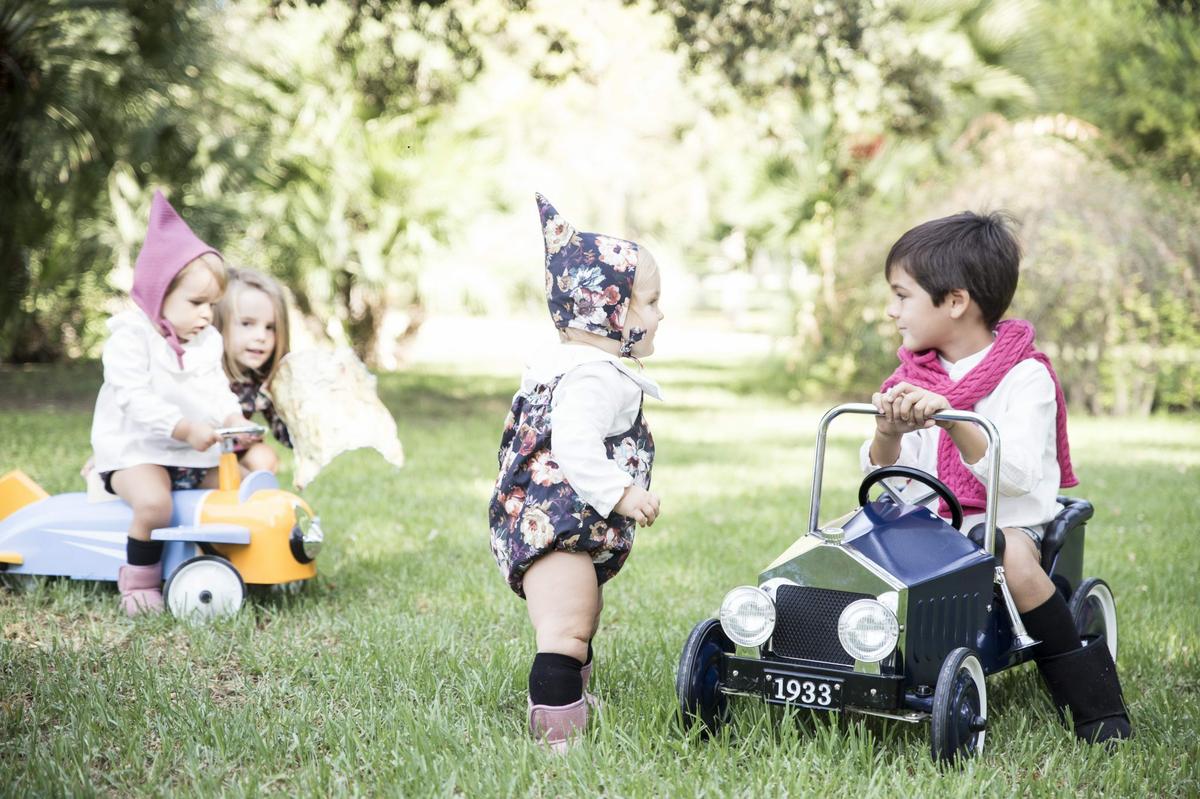 Quiero leer este post en español
Good morning!
Do you like Spanish children's fashion and you plan to be in Hamburg next weekend? Then keep reading! On December 7 and 8 I would love to meet you at my
Second Showroom of Spanish children's fashion in Hamburg
(Germany). This Christmas, supporting small brands will make you discover unique products. To attend, you just have to let me know. Leave a comment or send me an email  (or private message). I'd love to meet you!
Iló-Liló
I was
introducing you to Lola and Concha
about a month ago . Two entrepreneurs who a little over a year ago were launching their own Spanish children's fashion brand:
Iló-Liló
. Their latest collection is full of
natural fibers made with care
down to the last detail. Own and original designs that will make your children comfortable as well as extrem cute. Don't miss them!
Plus, now you can
buy online
and receive your package in Hamburg completely free. Use the code
MYSPANISHSOUL
before finalizing your online purchase, and you will receive your order for free in Hamburg in mid-December (to be picked up at the Showroom in Eimsbüttel – Hamburg).
And if you live in
another city in Germany
, use the code MYSPANISHSOUL/PROMOCIONALEMANIA and you will receive your order at your German address completely free of charge. (Only for purchases over 100€).
Spanish children's fashion in Germany
Since I live in Germany I struggle to find clothes for my children. German style is quite different to the spanish one and I prefer the second. So I thought it would be a good idea to bring you some autumn/winter collections for a few days to Hamburg. This way we all enjoy the nice designs they have (and Spanish prices) without shipping costs. We could also try the garments on our children on and check first hand the quality of their fabrics.
In view of the good reception we had, we have encouraged ourselves to repeat. This time we are not only accompanied by Iló-Liló, but also by three other Spanish children's fashion brands. Are you interested? Well, I'll introduce you to them :
Laura and Felipe
Susana and Carla come from Madrid and San Sebastian and live in Düsseldorf. They met by chance because they live in the same neighbourhood. They were pregnant at the same time and are currently wearing the Laura und Felipe clothing brand between them. They've only been online for a few months, although enough to have opened up a gap among mothers in Germany who are looking for the Spanish children's fashion style.
Check out their online store
and don't miss anything by
following them on IG
. Wool sets, neck bodies and ideal dresses are in his collection. If you want to buy something and you won't be able to attend the next 7th and 8th of December at the Showroom, stay tuned. Soon we will get a discount code for online purchases with free shipping.
Mia and Lia
This Galician firm will make you fall in love. Their collection ranges from baby to fourteen years old. They have a different style to the classic one that has me personally captivated. Own designs made in Spain with a lot of style and the taste of good work characteristic of the land from which they come. Don't miss
their website
and
their IG
account, where you'll see their latest collection. They don't have an online shop, but at IG you can place orders for them to be sent home to you. If you live in Germany and you would like to get a garment from their collection, contact me and we will see it .
Do you like Spanish children's fashion? What brands would you like to have in Hamburg?
If you like the blog and you don't want to miss any entry,
enter your email address here
and we will send you each new publication. You will also receive our free eBook with the most frequently asked questions about Elterngeld, Kindergeld, Elternzeit and Mutterschutz – thank you!
Fuente:
este post proviene de
Myspanishsoul
, donde puedes consultar el contenido original.
Creado: