Who doesn't miss the surprise toys inside cereal boxes?! I sure do! I remember as a kid my brother and I would wake up extra early be the first one to open the cereal box and get the prize toy that would come inside. Those were the good old days when kids looked forward to breakfast time. So when I learned that
General Mills cereal
would be offering 6 collectible Star Wars droid view finders, I was very excited because that means there's a new movie coming out yes, I'm a Star Wars fan!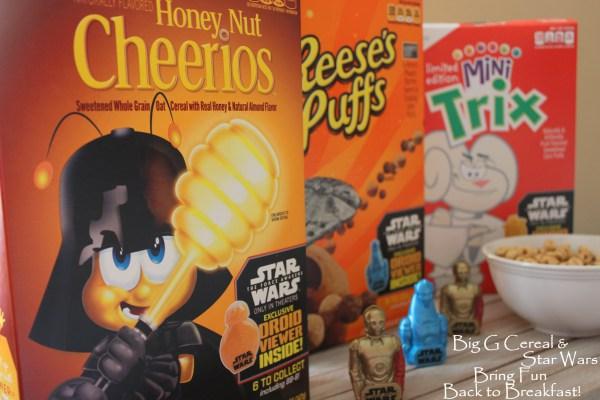 Star Wars movies were some of our favorites to watch. I remember my brothers, friends and I would always gather to try and reenact our favorite scenes. Since Naty wasn't around when the previous movie came out, I've let her watch a few of the old movies and her favorite character is Darth Vader. So she was excited to see Buzz the bee, from her favorite cereal,
Honey Nut Cheerios
dressed as Darth Vader.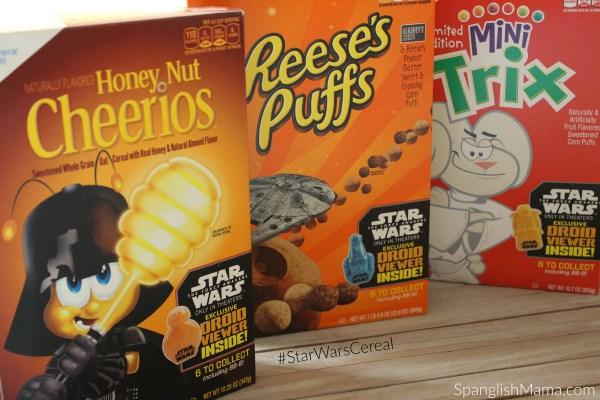 I actually had a hard time finding all participating cereal boxes, it took me 2 stores to find the last few three, many are excited for the new
Star Wars Episode VII coming December 18th.
In case you want to jump in and collect all 6 droid view finders make sure to purchase
Honey Nut Cheerios
Mini Trix
Cinnamon Toast Crunch
Reeses Puffs
Since I like to share, here's a
$0.75 cents coupon
off any of these Big G cereals!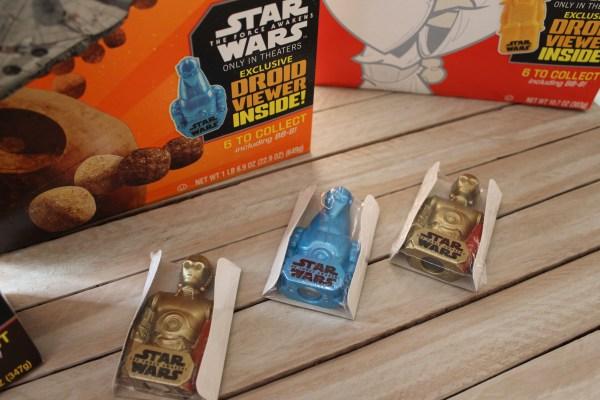 Fans or not the kids will be so excited to know there's a prize toy inside, and we will be very happy parents to know that our kiddos are finally eating their breakfast. General Mills cereal is always a great choice and that's because they're made with whole grain oats and each and every one of their cereals contains at least 10 grams of whole grains per serving, what better to serve than something kids love and is good for them on the most important meal of the day.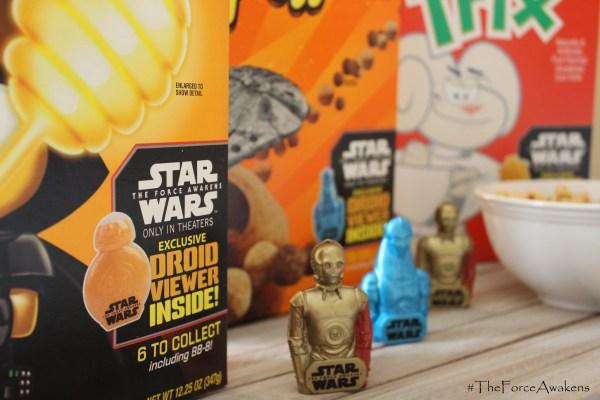 Don't these look awesome? Each droid view finder is shaped like the characters from The Force Awakens movie and contains a unique and
exclusive scene
 from the new movie when viewed near light. I was hoping to get different characters in each box, guess I'll have to go out and use The Force to hunt for another one, I want my collection
Til then, breakfast time will be quite fun around here.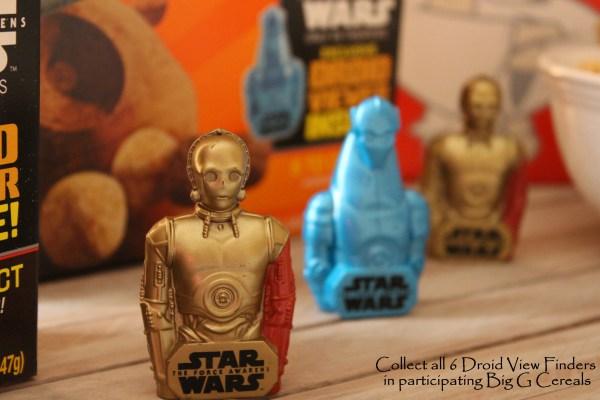 You can collect all 6 droid view finders by purchasing any of the participating Big G cereals I mentioned above. Don't forget to
download your $0.75 cent coupon here!
Follow the hashtags #StarWarsCereal, #TheForceAwakens, #StarWars to see all the fun Big G and Star Wars are bringing to breakfast.
Do your kids enjoy breakfast time?
Fuente:
este post proviene de
Mama Tex-Mex
, donde puedes consultar el contenido original.
Creado: